We want to thank Ranch House Meats for partnering with us in May: Beef Month!
Please read the story of Ranch House below. Such a great company in the Montana community!
In 2007, a wholesale meat market in Shepherd, MT was introduced to the area by a local family. Our goal was to provide high quality, Montana made meat products sourced from local ranchers.  In 2014, we accomplished our goal of expanding into a retail outlet: Ranch House Meat Company in Billings. At this shop, we provide excellent personal service while serving delicious high quality products. Here you can find varieties of jerky, snack sticks, sausages, deli meats, and bacon all processed by our Shepherd location, Ranch House Sausage Company. We also offer a palate-pleasing selection of Made in Montana spices, BBQ sauces, salsas, hot sauces and other seasonings. In April 2021, our original location became USDA-inspected, allowing us to meet the growing demand, now being able to sell our Montana Made products in other states. Our commitment to quality is evident—you can truly taste the difference with Ranch House Meat products.
Thank you for partnering with us!
Yellowstone Valley Food Hub
A little about us…
The Yellowstone Valley Food Hub (YVFH) is a producer-owned cooperative organization formed in February of 2019 through the tireless efforts of a group of farmers, ranchers, and the support of the Northern Plains Resource Council in Billings. We aggregate, market, and distribute meat, vegetables, fruit, and value-added products like bread, cheese, jam, and so much more. All from local Billings area producers!  The YVFH was formed to increase our community's access to fresh, quality, local food and support the farmers, ranchers, bakers, and makers in our region. We make buying local easy!
What we do…
The Yellowstone Valley Food Hub. A grower's cooperative serving central and eastern Montana. Shop for quality, local food from over 35 local farmers, ranchers, bakers, and makers. Order online for pick up or delivery every Thursday (3 pick up locations in Billings and one in Red Lodge as well as home delivery in Billings or Laurel)
No subscription necessary, order just what you want, every week, all year round!
More info at: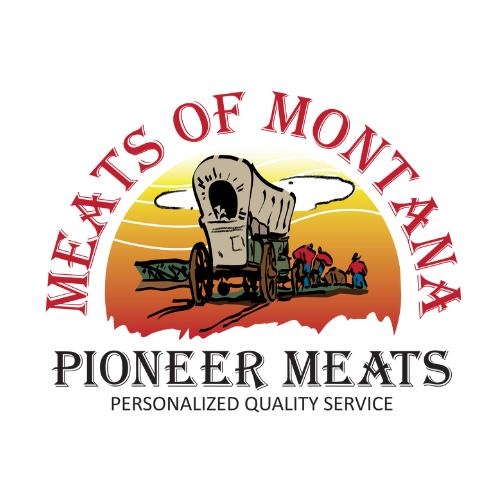 We want to thank Pioneer Meats for partnering with us in May, in celebration of Beef Month!
Pioneer Meats is based out of Big Timber, MT, and is a well-known meat processor that provides custom services from wild game to domestic. This family-owned business started off with the owner buying a semi with a reefer trailer to process wild game. His hard work and determination led to Brian Engle having a permanent location in Big Timber, MT, and being trusted by many to process their meat. The Engel family is big on community involvement, Brian Engel serves on the Alumni Board for Montana FFA, is active in the Meat Processor Association, and many other groups.
It is a pleasure to partner with Pioneer Meats!