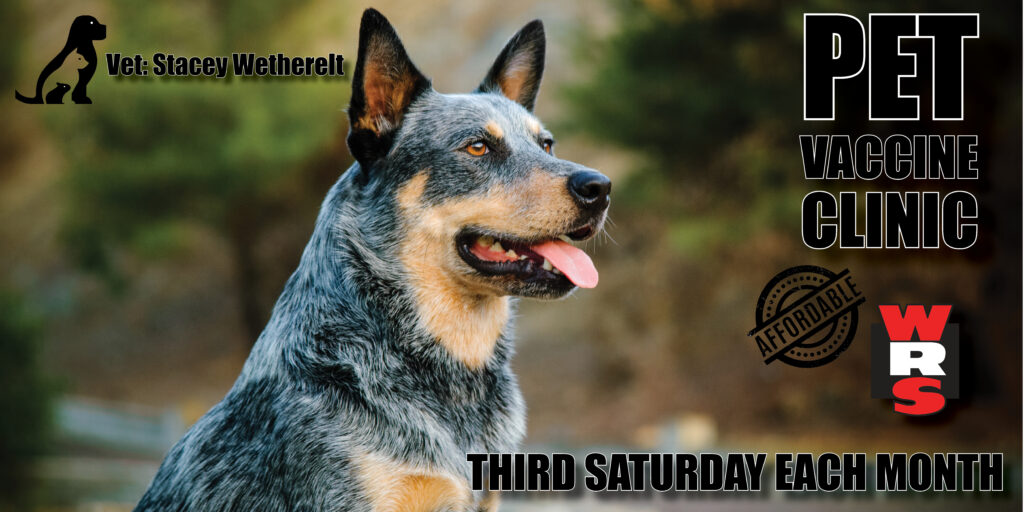 RSVP for the next WRS Pet Vaccine Clinic
Choose which vaccines or tests you would like to get during the clinic. If you aren't sure what you need no worries we have a contracted vet on staff that can answer all your questions. There will be an administration fee of $15 per animal plus the cost of vaccines. If all time slots are taken we accept walk ins from 2 pm – 3pm.
Vaccines we offer include the following; Nobivac 3 Rabies, Canine Spectra 5, Canine Spectra 9, Kennel Jec 2 Bordetella, Focus Cat VAX, Nobivac Feline 3 HCP 3 Year, Nobivac Canine 3 DAPV, Bordatella, Feline Leukemia and Microchipping.